I'm thrilled to announce I'm going to be co-editing (with my friend and evil twin, Tony Pi) a new anthology of science fiction and fantasy stories for Zombies Need Brains!
Our theme for the anthology is games and gaming in sci-fi and fantasy. I've had this idea for a while and we have some FANTASTIC anchor authors lined up already.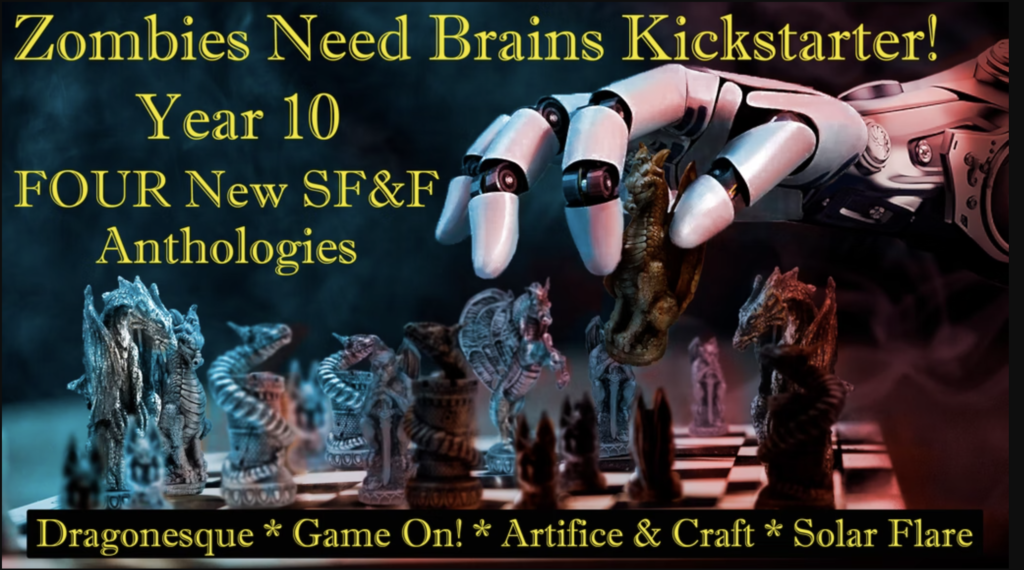 ZNB anthologies are all funded through Kickstarter and our anthology will be one of FOUR that you can get all together when you back the campaign. In addition to our volume, there will be anthologies focused on dragons, solarpunk, and enchanted works of art!
You can back our Kickstarter by clicking right here. But hurry! We need to hit our funding goal by September 14, 2022, or else NONE of the anthologies will happen. So back us now!
GAME ON!